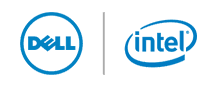 Posted:

Oct 10, 2011

Published:

Oct 10, 2011

Format:

PDF

Length:

3 Page(s)

Type:

Presentation Transcript

Language:

English
Sponsored by: Dell, Inc. and Intel®

Many companies have already deployed virtualization and are looking to expand its presence throughout their infrastructures. This expert presentation transcript explores key management factors you should consider as you navigate your virtualization initiative, including licensing, memory capabilities, and more. Hear about one company's virtualization roadmap and determine whether it aligns with your own virtualization plans.