Eguide: Creating a successful information governance management plan
sponsored by OpenText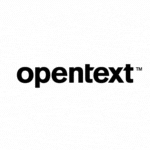 ABSTRACT:
Without an effective information governance strategy in place, information could quickly turn from an asset into an expense.
But according to a recent survey, only 44% of businesses have or are planning to implement an enterprise wide governance program. Without a governance plan to maintain control of the growing volumes of structured and unstructured data, your business may lose the ability to generate value.
Don't put your business's future at risk; review this expert e-guide to discover tips for creating a successful information governance management plan as well as the findings of a recent survey on information governance.
(THIS RESOURCE IS NO LONGER AVAILABLE.)