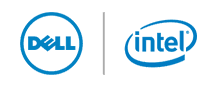 Premiered:

Jun 28, 2012, 12:30 EDT (16:30 GMT)

Format:

Multimedia

Type:

Webcast

Language:

English
Sponsored by: Dell, Inc. and Intel®

63 million employees in the US are expected to telecommute, at least occasionally, by 2016. The lines between professional and personal life are blurring faster than ever before. More work gets done or can be done from outside the confines of traditional office.

This calls for a flexible workplace, where IT enables end-users to be highly productive, while not compromising on the security and management of data and devices. Building an agile, mobile, collaborative work environment is the key.

Join Brian Madden, John Lyons, Dell , and Denis Gaudreault, Intel for an interactive discussion on how to leverage technology to increase employee productivity and satisfaction, build customer relations and use facilities and resources more efficiently. You'll learn:

Why offering new work options, including remote and mobile support, increases engagement and employee productivity
How a connected workplace supports and reflects a commitment to the environment by conserving resources, minimizing commute-related pollution, and maximizing efficient use of existing office space
Real world examples of key benefits that are being realized by implementing a connected workplace strategy
Register today to join the interactive exploration of advanced workplace techniques.

Speakers-

John Lyons, Senior Solutions Manager, End-User Computing, Dell
Denis Gaudreault, Marketing Manager, Intel
Brian Madden, Independent Industry Analyst and Blogger
More Information
Speakers
Brian Madden

Desktop Virtualization Expert and Blogger

Brian Madden is an opinionated, supertechnical, fiercely independent desktop virtualization and consumeriza­tion expert. He has written several books and over 1,000 articles about desktop and application virtualization.

John Lyons

Senior Solutions Manager, End-User Computing, Dell

John is an End User Computing Field Marketing Manager with Dell. In this position, he is responsible for driving end-user solutions marketing activities to help promote Dell's world class delivery of solutions and services. He partners closely with sales teams, customers, Dell solutions teams, business intelligence and marketing teams.

John has over 15 years of experience with corporate technology holding various positions in sales management and marketing. John is a graduate of the United States Military Academy at West Point where he also served as a Captain in the US Army.

Denis Gaudreault

Marketing Manager, Intel

Denis Gaudreault is Marketing Manager for Intel Canada Federal team, responsible for driving Intel's architecture with both enterprises and the Canadian Government in order to create business value through the effective adoption of information technology best practices and the innovative use of technology.

Denis has held various sales and technical positions during his 12 years at Intel. His areas of expertise include technological developments, the disruptive impact of technology, and the effect of both on corporate and Governmental strategies.

Denis also currently teaches at the University du Québec for its Masters IT Engineering program.

Denis holds a Bachelor's Degree in Electrical Engineering (B.Eng.) and a Master's Degree in Business Administration (MBA).