Accelerate your transition to ICD-10 Compliance – Now!
sponsored by Hewlett-Packard Company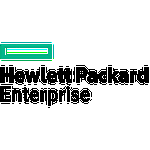 ABSTRACT:
U.S. healthcare privacy law (HIPPA) requires payers, providers, pharmas and retailers to operate with specific, rigid processes.  The billing codes and descriptions are changing - and everyone who works with HIPPA must certify that their applications are ICD-10 compliant.  HPSW and ResultsPositive have significant intellectual property that automates the compliance testing and certification processes.
(THIS RESOURCE IS NO LONGER AVAILABLE.)